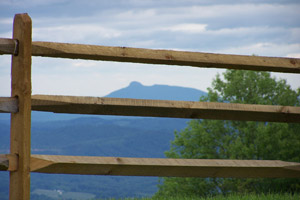 Name - Doe Run Resort
City/State - Hillsville, VA
County - CARROLL
Close to Blue Ridge Parkway - Yes
Rates -
Sleeps -
Pet Friendly if blank please ask -
Description - Doe Run Resort is perfect for a memorable wedding, organized conference center. or Family Reunion. Conveniently located on the Blue Ridge Parkway at Mile Post 189.5.
"The Lodge" features a Formal Dinning Room the perfect location for large corporate meetings or gatherings of any kind. the dinning area will accommodate up to 125 guest and 115 for a sit down catered meal.
"The Piedmont Center" allows for the same amazing views on a much smaller scale with seating for up to 50 guest and area to set up tables for a work space.
"The Terrace " Is the perfect place for when inside just won't do. Enjoy a cool mountain top breeze that will energize you, and view that will take your breath away.
"The Court Yard" Our grassed in court yard is surrounded by beautiful split rail fencing and offers the same great view.